In our Kids Ministry, our mission is to help kids find their way to God, connect with others, and make Jesus' name known in the world. We believe that kids have the capacity to walk intimately with God, and we love to see them learn about Him and connect with Him through Bible stories, songs, and many other fun activities.
Crosswalk Bible Studies are for ALL ages. We have a place for babies all the way up to Senior Adults. We classes for married couples and singles.
Come check out our Crosswalk Study for Kids!
kids church
8:15am & 10:30am
While parents and older siblings are learning more about God's Word in the large congregation service, we like to have a great time learning as well.
sunday evening
d-group
5:45pm-7:15pm
Sunday Nights from 5:45pm-7:15pm is our DIG Deeper Discipleship group for our K-5th Kids. We have a time of study, games, and snacks! We just LOVE to DIG Deeper into God's Word.
wednesday evenings
6:00pm-7:30pm
Wow! What an ADVENTURE we have on Wednesdays. After a great time in large group worship and games, we have time in a smaller group setting with our own grades.
Join us for an Adventure!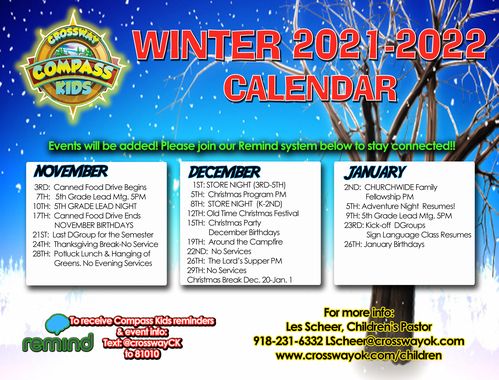 We'd love to hear from you. Fill out the form below to get started.